Download for free today
Whitepaper: Remanufacturing & 3D-Scanning
Do you work in remanufacturing of replacement parts?
If so, then you are also familiar with the challenges of
quick and reliable identification of used parts (cores).
Learn more about:
About the Core-Intake-Process

Challenges
Digital solutions that can help
Recommendations on how to proceed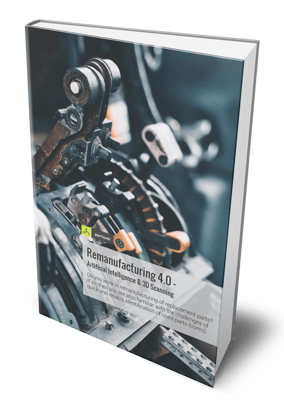 Remanufacturing & 3D-Scanning
Request our Whitepaper "Remanufacturing & 3D-Scanning" today and learn everything about the trends and challenges in the remanufacturing space.