Download for free today
Whitepaper: EAM on the Go
Running and maintaining industrial plants was never a trivial
task. In recent years it has only become more challenging. In this Whitepaper, we explore why things are not getting better any time soon and what can be done to minimize the impact.
Learn more about:
Challenges in Maintenance
Digital solutions that can help
Recommendations on how to proceed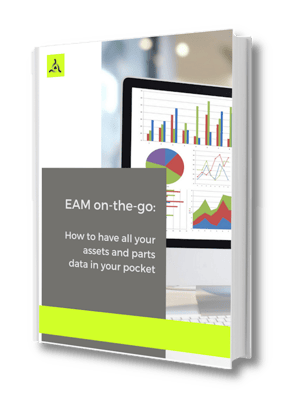 EAM on the Go
Learn more about EAM's and how to get the most value out of your EAM. Request our Whitepaper now and learn everything about "EAM on the Go".