Whitepaper:
7 tips on how to enhance
maintenance operations for
equipment rental companies
Enhancing MRO (Maintenance, Repair, and Operations) is critical for equipment rental companies to ensure that the equipment is in good condition and available for rent when needed.
In this Whitepaper we are going to provide you with some tips on how to enhance MRO operations as an equipment rental company.
By implementing these strategies, you can get even more wrench time out of your MRO crew, minimize the downtime for your renters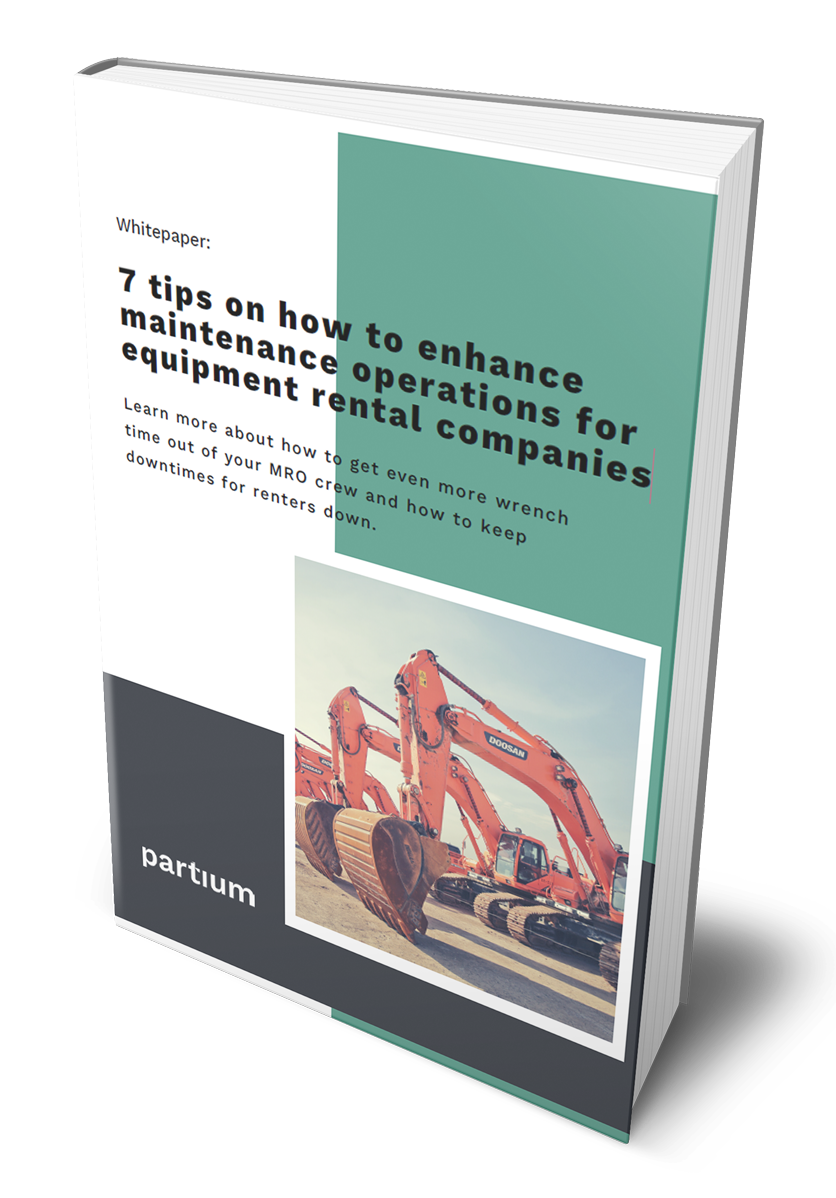 Check out the Whitepaper today.
Request our Whitepaper today.