IBM Maximo and Partium join forces for the best part search
IBM enters into a collaboration with Partium to integrate its AI-based visual spare parts search into the IBM Maximo product suite.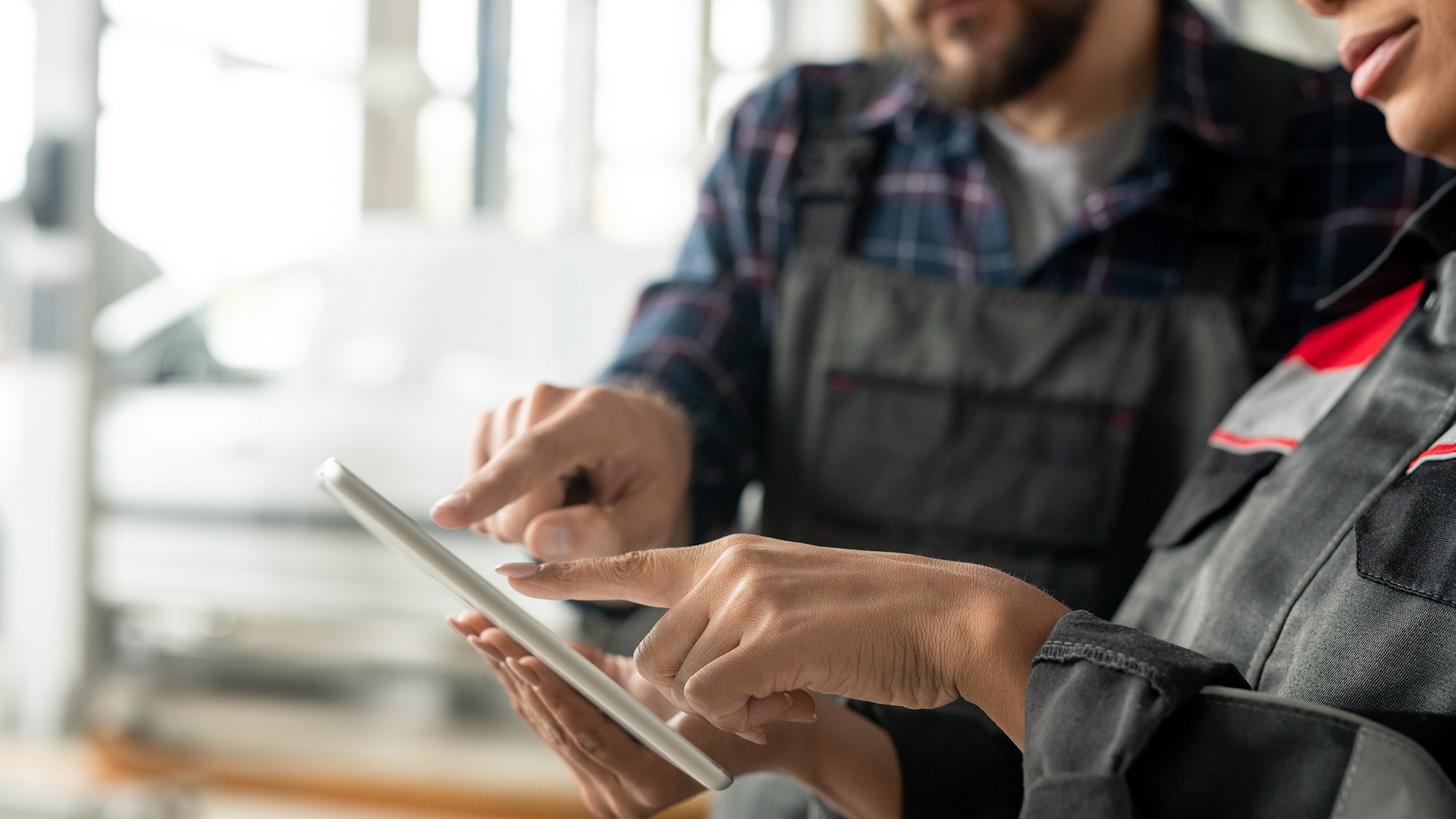 Armonk, USA; Philadelphia, USA; Vienna, Austria; Barcelona, Spain; Frankfurt, Germany; New Waterford, Nova Scotia, Canada – November 2021
With this move, IBM Maximo will be the first enterprise asset management system on the market to enhance its part search functionality through artificial intelligence technology.
Consequently, IBM Maximo drives the digital transformation and change towards mobile devices by leveraging Partium, the leading provider of enterprise part search using advanced visual and text processing through mobile smartphones, tablets, and web and desktop applications in industrial and retail environments.
Thanks to the collaboration between IBM Maximo and Partium, thousands of Maximo customers are taking a big step towards further digitizing their maintenance and repair processes that benefit technicians in the field immediately and noticeably.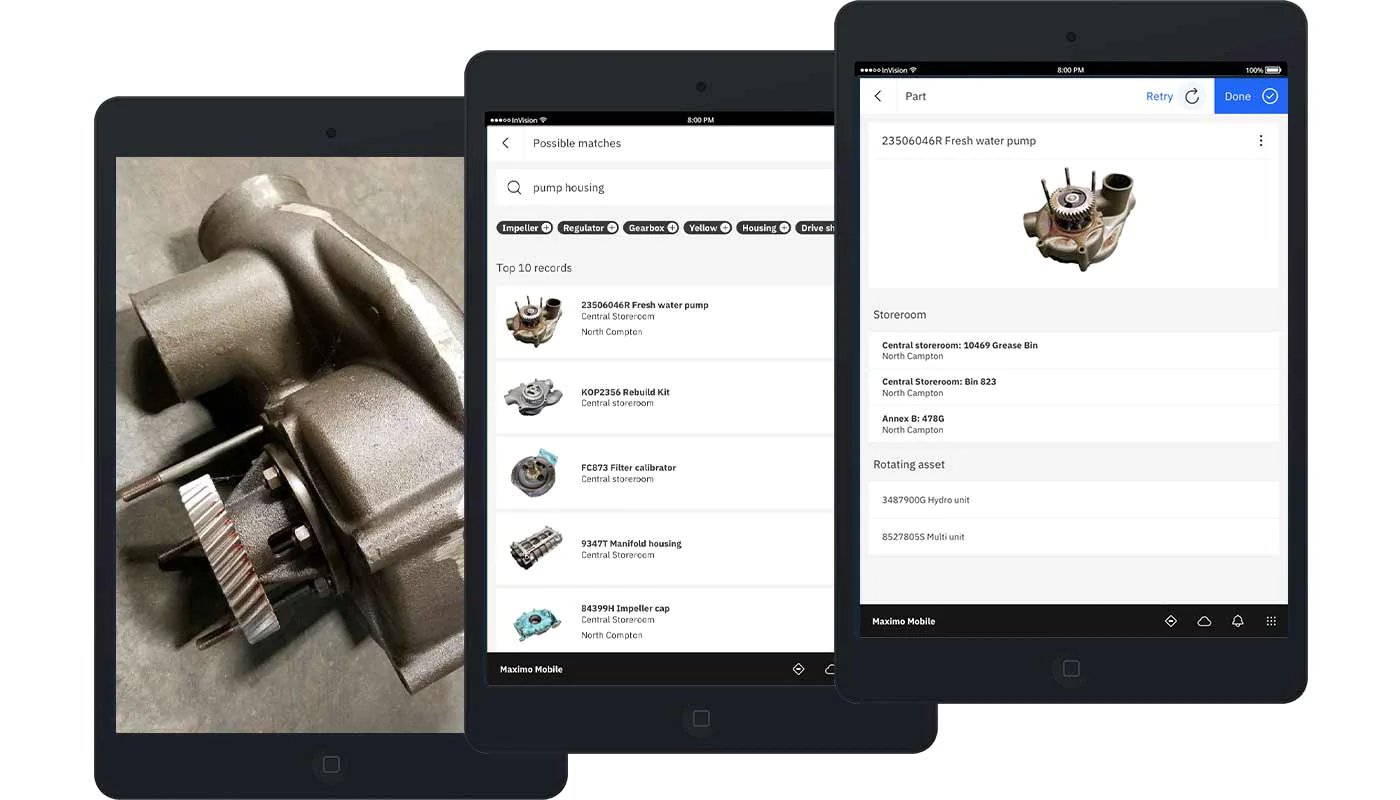 "With Partium's AI-based spare parts search, technicians in a production and maintenance environment can precisely identify and find spare parts within seconds," says Philipp Descovich, CEO of Partium.
"I am pleased that Partium and Maximo are such an excellent match. Together, we create an immediately recognizable and quantifiable impact for the user in their daily work processes. That is industrial digitization as it should be."

Save technicians thousands of hours with the new part search
With the release 8.4 of IBM Maximo, all Maximo customers will be able to activate Partium's visual and text-based part search as an additional feature in their Maximo-related applications.
With the Partium Search Engine enabled, technicians can take a picture of the spare part or asset they're managing with their smartphone camera, and Partium's artificial intelligence will identify it within a few seconds.
The new search flow reduces the time required to search for replacement parts to a few seconds. With larger maintenance teams, companies can easily save several person-years of search effort per year with this approach.
A highly desirable feature for companies
IBM Maximo and Partium customers see multiple benefits, most of them saving them time and money. It is most noticeably an increased first-time fix rate, reduced repair costs, smaller parts inventory, and improved technician efficiency. The advanced part search also leads to lesser escalations to senior technicians, more self-service options for junior technicians, and drives acceptance of digital maintenance solutions.
Are you an IBM Maximo customer and want to activate the Partium search to speed up your spare part search?

About IBM Maximo
IBM Maximo delivers the essential insights and experience required to operate and maintain high-value physical assets. Get the most value from your enterprise assets with the IBM Maximo Application Suite. It's a single, integrated cloud-based platform that uses AI, IoT, and analytics. With it, you can optimize performance, extend asset lifecycles and reduce operational downtime and costs.

About Partium
Partium.io is about finding industrial spare parts and is fully committed to solving the spare part search problem. Leveraging multiple AI technologies, Partium offers a unique search experience for maintenance technicians. Available as SDK, Standalone-App, or Maximo Add-On, Partium helps technicians find parts within seconds through its advanced visual and text processing capabilities. Partium is headquartered in Philadelphia, with offices in Vienna, Barcelona, Frankfurt, and New Waterford, Nova Scotia.